Information and Resources for Your Business and Life
Inspiration, Tools & Tips! MAR 2021
The Power of a Website
Is Facebook Enough?
A website is your most powerful tool for communication. A website is a unique way to connect with the world. Whether you choose to create a website to share your passion for music, inform people of your business, sell products, or any other reason, there are no boundaries to what you can do! With a website, tons of possibilities are available to you! If you want to be seen in the marketplace for whatever reason you choose, you've got to have a professional website.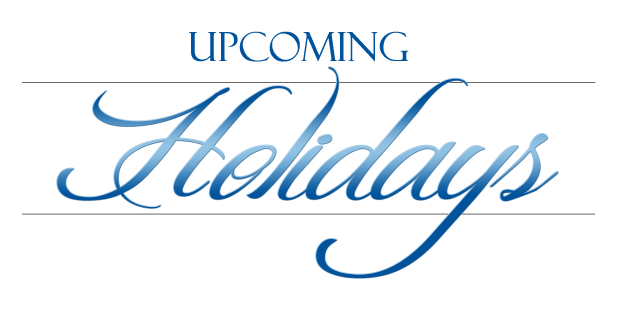 May
| | |
| --- | --- |
| 1 | |
| | |
| | |
| | |
| | |
| | |
| 2 | |
| 3 | |
| 4 | |
| | |
| 5 | |
| 6 | |
| | |
| 7 | |
| | |
| 9 | |
| 13 | |
| 14 | |
| 15 | |
| | |
| | |
| 19 | |
| 21 | |
| 22 | |
| 23 | |
| 24 | |
| 25 | |
| 30 | |
| 31 | |
| | |
Welcome back. Did you take the time to evaluate whether you wanted a website? If you have one, did you look at it to make sure it is doing what you need it to do? Even if you didn't ask yourself any of these questions, I hope you continue to read this month and give it some additional thought. Last month we looked at the power of a website. This month we will compare and contrast a website with Facebook to help you decide if

Facebook is enough.
In May we will help you determine if your site is working for you.

In keeping with the new format, we will also look at how you can apply information about websites to your life, your company, and your ministry.
As I do every month, Thanks to everyone who reached out. I get more and more excited as I see what God is doing with and in my business. It is an honor and a pleasure to give you tips and help you learn from my successes and failures. Please stay subscribed to receive more information, success stories, tips, freebies and much more.
Is Facebook enough?
Many people ask this question. Thanks to the increasing sophistication of social media platforms, building online relationships is now easier than ever before. Over the past several years, the social platform
has continually
introduced new upgrades focused on keeping users from leaving
the site
. The company also now gives higher "organic weight" to content consumed
on its
own site, as opposed to links that send users away from Facebook.
Other platforms
are following suit. So, do you really need a
website? It
may sound tempting, but don't drop your website just yet.
The competition on Facebook is fierce. There is now more
content being
created than there is time to absorb it. The more pages someone
likes, and
the more friends they have, the more competition businesses have to breakthrough. Compare that to your company website. When a customer comes to
your website
, you have their undivided attention; even if it's only for a
few seconds
. Will you have to drive traffic to your site? Yes, but that's nothing
a solid
organic search strategy can't handle.
2. You Control the Experience
Another benefit of maintaining your website is you are 100% in control of the experience. A well-designed website will function as
an extension
of your vision, values and services. Not only will it
provide visitors
with valuable information, but it will also help them
better understand
you. Sure, you can customize your Facebook business page with
a background
photo. But, at the end of the day, the page still looks like...Facebook! A website is much more conducive to telling your story in a clear
and engaging
manner. Furthermore, your site won't be subject to the effects ever-changing algorithm. Relying on third-party sites
means following
their terms of service, like it or not.
While creating content for native platforms is great, there is no substitute for capturing a visitor's email address. Once you have
someone's email
address, you have the power to contact them with the right message at the right time. While Facebook is ideal for attracting fresh prospects, it
doesn't provide
everything you need. Ideally, you want to motivate your
Facebook followers
to come to your website where they can then sign-up to stay in contact. You can't guarantee a placement in their newsfeeds, but you can
count on
being recognized within their Inboxes.
Do you have a MySpace page? I did. I say I did because I
don't anymore
. I did not want to keep customizing it. So, since you can no
longer customize
social media platforms not add music in the background, it's
better to
have your own website that shows off your style and your product.
Whether you are a serious accounting firm, a creative sign shop, or a homey coffee shop, with your own website you can give visitors a sense of
your business
before they even step through the doors of your physical location
or receive
your product.
Website vs. Facebook: Which is Best?
Both! None
of our clients rely on one platform entirely. Instead,
they are
using platforms to build audiences. The bottom-line: There is no
substitute for
the level of control and user personalization you can accomplish via
a website
. While solely using Facebook might work great for certain people,
it's a
pretty ineffective strategy for those who are trying to contact
other businesses
. If the person you are trying to connect with does a fair amount
of research
before making a decision, your best bet is guiding them via some
sort of
funnel to your site.
A website planning worksheet is available in the Freebie Section along with a discount coupon for services.

Business Application
It amazes me when I talk to business owners who tell me, "I have a Facebook page." Or they have not looked at their website in months because they have a Facebook page.

Ministry Application

Though there is some debate with on the how, when and why of online presence. The consensus is an online presence is essential for growing a church. But which area should you focus on?

Personal Application
From a personal standpoint, the decision to use or not use Facebook, a website or both is not a clear. The need is different. Here are some other points to consider:
Pamela Russell Ministry Information
Prayer Line
Name: "At God's Door"
Number: 951-981-7721, no passcode is needed.
Time: 5:30- 6:00 a.m. EST, but you can logon as early as 5:20 a.m.
Days: Sun-Sat, including holidays
Online information about the prayer line
You can submit a prayer request here.
The devotional we are using for the prayer line is "Teach My Hands to War". You can access the entire year.
Please come and share with us.


Here are this month's free business and personal tools that provide additional helpful information.
Magic Angel is the feature company for this month because this is the company that I use for my hosting. Marv Conn is also a wealth of website information. Whenever I run into difficulties with my site, he is the one that I reach out to. I highly recommend him. Email him to see how he can help.

Would you like to submit a review and be featured in the next newsletter?
Please click here. You will find a list of business review sites. Click the name of the site where you want to leave a review. You can place your review on one or as many as you like. Each review will help me so much, so I am thanking you in advance. If you want to leave a review for a site that is not listed, please contact me and let me know which site.
Which do you choose? It depends on many variable, preference, need, goals and cost, just to name a few. You may decide Facebook is the best tool for your online efforts. But weigh the pros and cons. It pays to understand what you give up in exchange for an easy-to-use, popular platform. If you're comfortable with the dependencies and lack of control, Facebook can definitely simplify your digital outreach, especially if you're a new company. However, if you want to have more say in your branding, your content, and your priorities, get a website or keep the one you have going. Use Facebook as part of your online strategy, but not your only tool.
If you have questions, or need any assistance, contact us. You can also call us @ 904-830-0737. You can also set up a free consultation to discuss ways we can help you.
"Your online presence is not just an activity; it is an investment of valuable time and resources. Decide what you need so you can present yourself, your ministry and/or your company in a way that makes an impact."
- Dr. Pam Russell
I'm constantly telling business owners they need to either create a website or put more emphasis on what they've got. Whether it's a simple, two or three-page website or an elaborate site including a blog, your company needs to have a website as an asset that you own, in addition to a Facebook page. Yes, you can prospect, create leads, and connect to clients on Facebook. However, there are some drawbacks you should consider.
1. You lose control on Facebook.
Facebook recently posted a statement regarding their plans. In the upcoming months, they will focus on their original mission, which was bringing people closer together. Some users have identified issues with seeing page posts and advertisements over their friend's and families' updates on their timelines. I agree with that concern. However, what does this mean for your Facebook page? Well, there is a possibility that the small percentage of your followers that are still seeing your Facebook page posts won't be seeing them at all in the future. This is a change that you can not stop.
2. The results can be complicated and/or misleading.
A big, ongoing issue that I have with Facebook is the stats and results that they provide. These results can be tricky, whether you have only a cursory understanding of how they work, like me. Or if you really know how to red and use the results. Either way, I am told the algorithms Facebook uses makes it harder to show lead generation results that you may get from your Facebook business page. With a website, you have so much more access to your data and results.
3. You need a destination for google ads.
Even if you don't think you will need to run pay per click ads, be prepared and set-up so you can successfully run paid ads. You might change your mind, and then you have what you need to turn them on quickly. You can link Google Ads to a Facebook page, if you understand the technology. However, it's definitely discouraged for many reasons, such as:
• Historically, lower ad quality scores for Facebook landing pages which can increase your cost per click.
• Google often limits how many ads for a top-level domain (such as Facebook) will show in the results. If you have a few competitors aiming for the same phrases, they could leave your ad out.
• Facebook trademark violations are possible.
• You can't use Google Ads conversion tracking to see the results of your Google Ads investment.
• You must log into Facebook to see the content of most Facebook pages.
4. Is your target market on Facebook?
Not everyone has a Facebook account. Especially since the younger generations are decreasingly using Facebook. In September 2018, they estimated that 44% of young millennials (aged 18-29) have unfriended Facebook. Only 59% of the 65 and older age group are present on Facebook.
For years, studies have shown that a good website instantly adds perceived value or credibility to products and services. I know I want to go to a website, find what I'm looking for, learn about the company, and see what they are all about.
A Major Purchase Shopper Study by GE Capital Retail Bank revealed that 81% of shoppers do online research before making a purchase, with 60% going directly to the retailer's website to check out various product details. A standard Facebook page that looks like everyone else's Facebook page doesn't give a good indication of what your company is about, or make it easy to find information that a customer/client might be searching for.
Should you spend time, energy, and resources on creating an outstanding website and leave the cover photo blank on the Facebook page? Or should do you rock out the Facebook page with pictures, videos and engaging content and leave all that clip art up on the website? The reality of the situation is your Facebook page and website are equally important when used correctly.
If you are going to use a Facebook page:
• Post useful resources without promoting the church - A key part of building trust on social media is providing something of value with no mention of your own promotion. Creating content that is useful for everyday life goes a long way in building a relationship.
• Build content people want to share - It's hard enough to get someone to finish reading an article, let alone compel them to share it with their friends.
• Take advantage of friend to friend connections - The best way to grow any church is through friends telling friends. People who hear about your church from a friend are far more likely to take the next step than if they see an ad from you. The best way to leverage these connections is to encourage people to share your Facebook posts and check-in on Facebook at your location.
If you are going to use a Website:
If social media is becoming the primary tool for outreach, your church website shouldn't have to work overtime to accomplish the same goal.
• Make it beautiful - A sharp, modern, good-looking website makes a great impression. A boring, outdated, and poorly designed website just does the opposite. And first impressions are important.
• Offer content - Making messages available through either podcast or video is a great way to engage your audience. This gives someone who may be skeptical a simple and non-threatening way to take the next step. If you're able to give someone a glimpse into the church in a non-threatening way, they'll feel more comfortable walking through the doors.
• Keep it up to date - There's nothing worse than logging onto a site in November and seeing an announcement about the upcoming April picnic. If you don't keep your website up to date, what else about your church is not up to date.
The reason you should not decide if you want a Facebook page or a website, is because they don't do the same thing. Use the Facebook page for outreach by leveraging friend to friend connections. The website is then used to provide information and content for the next steps.
A website planning worksheet along with a discount coupon for services is available in the Freebie Section.
If you have questions, or need any assistance, contact us. You can also call us @ 904-830-0737. You can also set up a free consultation to discuss ways we can help you.
If you are not tech savvy, Facebook can make it relatively easy to have an online presence. You can share updates and post photos without having to know much of anything about computers or the Internet. You don't have to worry about keeping anything except content up-to-date.
Connecting to people can be easier. Then you can broadcast your message out to the world. A website or blog requires a bit more work to get your message out there. If someone is on Facebook, they're findable. If someone is not sure how to find you, all they need is your name. If you only have a website/blog, and they don't have your link, it will be much harder.
There are things you can do to increase your visibility without a lot of extra work. You can tag your friends in photos; have group communications; and set up event management; just to name a few. Sure, you could can have this on your website, but that increases the complexity.
I'm not saying you should use Facebook instead of a website. I am just giving you some things to think about. Read last month's newsletter to remind yourself of what you are trying to accomplish.
A website planning worksheet along with a discount coupon for services is available in the Freebie Section.
If you have questions, or need any assistance, contact us. You can also call us @ 904-830-0737. You can also set up a free consultation to discuss ways we can help you.
CALL (OR) EMAIL
(904) 830 0737 | help@drpamrussell.com