Information and Resources for Your Business and Life
Inspiration, Tools & Tips! OCTOBER 2021
When Someone Else Makes a Mistake
What do/should you do.
To err is human. It's a fact of life. The reasons for making a big mistake are various and not all of the mistakes are done intentionally. What happens if someone makes a mistake that causes a major mess-up or one that will cost your company a fortune? We learned last month everyone makes mistakes. What is the right way to handle the situation when the ship hits the iceberg? One of the secrets of being a great leader is not only the ability to be proactive, face all governing challenges and identify the factors that can lead to these issues but also the willingness to come up with the least painful solutions to the problem. Let's look at healthy choices when you are not the one who made the mistake.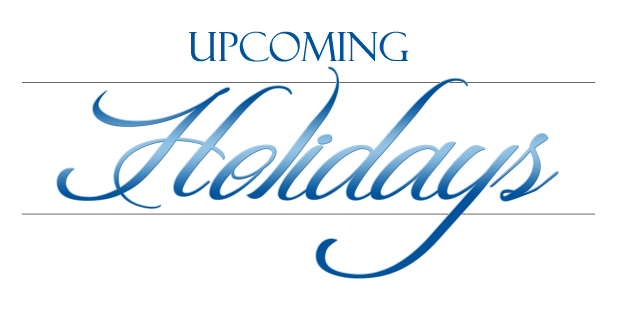 November
Welcome back. Were you enlightened at all about making mistakes? Have you purposed to stop avoiding certain circumstances in order to keep from making a mistake? Remember if you are willing to acknowledge, correct and learn from mistakes, you can actually help improve your performance and increase your innovation. This month, we will talk about how you respond when someone else makes a mistake. What should the healthy response be? What steps can you take to respond in a way that does

not crush someone? My goal is to help you encourage and empower others. As I do every month, thanks to everyone who reached out. I get more and more excited as I see what God is doing with and in my business. It is an honor and a pleasure to give you tips and help you learn from my successes and failures. Please stay subscribed to receive more information, success stories, tips, freebies and much more.
As I do every month, thanks to everyone who reached out. I get more and more excited as I see what God is doing with and in my business. It is an honor and a pleasure to give you tips and help you learn from my successes and failures. Please stay subscribed to receive more information, success stories, tips, freebies and much more.
Emotional courage is the willingness to tolerate all feelings. It's entirely developable, and developing it increases your ability to lead effectively, get results, communicate in a way that inspires others, and make the impact you're trying to make. You can know how to communicate in a way that inspires others and brings out their best. It's another undertaking altogether to actually do it, in the heat of the moment, when your emotions are high.
Here are a few keys to making it happen:
* When you feel emotional, be suspicious of any instinctive reaction. Before saying or doing anything, pause and take a breath. Then ask yourself:
What is the outcome you want your next move to achieve?

What do you want to happen because of your communication?
* Make sure you get to a real outcome. If your answer is that you want the other person to feel bad, ask yourself why.
What are you hoping will result from their feeling bad?

If your hopeful response is that they will make better decisions next time, then that is the outcome you're going for.

If you think you will help someone make better decisions by trying to create negative feelings; you are wrong.
* When someone makes a mistake, you don't want to be the one to finger-point, but you also don't want to take the blame for something that's not your fault. What could be the harm?
You do not want to be remembered for a mistake that's not yours. Your reputation, however, won't be as "blame-taker" but "mistake-maker".

You will make your own mistakes and will need to take responsibility for them. There is no need to own mistakes that aren't yours.

You rob the person who made the mistake of the opportunity to learn from it. If you take the blame often, you risk being taken advantage of you.
* Here are some strategies for handling mistakes that aren't your fault:
Approach the person directly. Don't talk about them behind their back. Don't discuss "privately" the mistake that was made and how it happened—approach the source of the error and speak to them directly.

Don't blame–use facts and concrete examples. Rather than blaming the person or people responsible, stick to the facts about what went wrong and be as honest and diplomatic as possible.

Don't start offering excuses, hypothetical scenarios, or alternate explanations. Try to keep your mind on the bigger picture—identifying what went wrong and what steps everyone can take to prevent it from happening again.

Establish common ground. Before you ask about the steps that led to the mistake, establish that you both want to understand what went wrong. What were you trying to achieve that the mistake prevented from happening?

Ask what happened. Is the problem short term? Ask if they have resolved it. If not, ask how you or someone else might help. If the mistake being made is a bigger issue, talk through what needs to be done long term.

Clearly outline future expectations. Make sure each of you spell out your expectations clearly. By discussing and documenting each person's responsibilities and contributions, you build relationship and accountability.

Protect yourself. As you continue to live your life, make your position on mistakes visible. You don't have to brag. You will show where you stand with each response to someone else's' mistake.
Always keep in mind that it could have been you. You want to be given the benefit of the doubt and encouraged, do the same for someone else.
There are resources in the
freebies
this month you can use to help you address someone else's mistake.

Business Application
When an employee makes a mistake, turn it into a learning lesson. According to Paul Schoemaker, co-author of Brilliant Mistakes, the best kind of mistake is where the costs are low, but the learning is high. Errors happen for a variety of reasons and focusing your efforts on solving them and then moving on is not enough for your business to thrive. Take the "treat the

Ministry Application

Mistakes in ministry are tricky. How do you handle them? Was the mistake an error in judgment, unintentional blunder, result of poor reasoning, carelessness, or insufficient knowledge? There is a difference between a sin and a mistake. Unfortunately, many in Christendom have made those words synonymous. Let look at the difference considering what we are

Personal Application
When someone makes a mistake that negatively affects you there are choices that need to be made. Who hasn't been hurt by the actions or words of another? Use the information provided in the main article, the business application and/or the ministry application to address this personally. What are the benefits of handling someone else's mistake from a healthy place?
Pamela Russell Ministry Information
Prayer Line
Name: "At God's Door"
Number: 951-981-7721, no passcode is needed.
Time: 5:30- 6:00 a.m. EST, but you can log on earlier.
Days: Sun-Sat, including holidays
If you want to be a part of prayer, but its a bit too early for you. Please listen and be blessed. The recordings can be found here.
Additional Information: Online information about the prayer line
Prayer Requests: Submit them here.
Current Devotional we are using: "Teach My Hands to War". Access the entire year.
Please come and share with us.

---
We have put together a wonderful project to bring healing.


Here are this month's free business and ministry tools:
How you handle failure is a direct correlation to how you will treat someone else's. This quiz will help you see how you handle yours.

How do you know if you are handling someone else's mistake in a healthy manner. Ask your self these questions.
If you have done work with me, please submit a review, it would help me greatly.
Please click here. You will find a list of business review sites. Click the name of the site where you want to leave a review. You can place your review on one or as many as you like. Each review will help me so much, so I am thanking you in advance. If you want to leave a review for a site that is not listed, please contact me and let me know which site.
Whether you are dealing with your own mistake or someone else's, it's all about taking responsibility and owning the mistake. The jazz master, Miles Davis, says "When you hit a wrong note, it's the next note that makes it good or bad." Making mistakes is a never-ending process of learning that changes our mindsets. Handling someone else's mistake well helps everyone reach our full potential and steer ourselves onto the path of outstanding success. Please allow those you interact with to make mistakes without being vilifying them.
If you have questions or need any assistance, email us. You can also call us @ 904-830-0737. You can also set up a free consultation.
symptoms instead of addressing the cause" approach and turn these mistakes into valuable learning lessons not only for the mistake-doer but for the entire team.
Encourage the open discussion about any necessary improvement plan or training time and, most importantly, ask them to propose a solution to the problem. This way, you will stimulate them to use their own head and think of the least painful and most efficient way how to prevent similar issues from arising in the future. It may surprise you they will come up with a brilliant solution that they will also stick to more easily. Here are some additional steps you can take.
•

Develop a strict policy
Creating the team of high-productive and proficient employees does not mean that the business will run smoothly all the time. Problems will arise and mistakes will happen. Your goal is to keep the problems and mistakes from repeating. Create a strict, cleverly planned company policy and communicate it to your employees. While striving towards creating a fun and open working environment should be one of your top priorities, you should also make people take responsibility for their mistakes and become aware of the possible repercussions that will follow.
• Don't look for a quick fix
Time, deadlines, desire to move forward will often make you look for the quickest and most efficient, workable solution to deal with and/or cover up what happened as quickly as possible. While, in theory, this may seem as the perfect remedy, it may not work in practice. Be mindful that making the quick decision can be a double-edged sword and lead to even more serious consequences. Instead of rushing into conclusions, allocate some time to look at the bigger picture and consider all possible options.
• Invest wisely in performance coaching
Not all the mistakes made are equal and not mistakes made are intentional. However, when an employee makes a mistake, it is mainly because of lack of knowledge. In order for them to know the ropes, you first need to teach them. Unfortunately, companies have dramatically cut training programs for new employees. Invest in a quality coaching time, even if that strains your time and resources. Become acquainted with the technology, systems and tools they use and provide them with enough resources they can learn from. This way you will show them how important it is to be a part of a stellar working team that will keep the processes running flawlessly and you will entice them to be at their best and, ultimately, live up to the quality standards.
trying to accomplish this month.
1 John 1:8-9 (The Passion Translation) If we boast that we have no sin, we're only fooling ourselves and are strangers to the truth. 9 But if we freely admit our sins when his light uncovers them, he will be faithful to forgive us every time. God is just to forgive us our sins because of Christ, and he will continue to cleanse us from all unrighteousness.
James 4:17 (The Voice) So if you know the right way to live and ignore it, it is sin—plain and simple.
Now that we are on the same page, a mistake is unintentional. From a biblical standpoint, it is a transgression. For a more detailed understanding of the difference you can read my blog on the subject. We are gong to look at mistakes as used in the Bible.
Proverbs 19:2 (New Living Translation) Enthusiasm without knowledge is no good; haste makes mistakes.
Matthew 22:29 (New Living Translation) Jesus replied, "Your mistake is that you don't know the Scriptures, and you don't know the power of God.
All of us make a lot of mistakes. If someone doesn't make any mistakes, he would be perfect. And no on e is perfect.
Ecclesiastes 7:20 (Good News Translation) There is no one on earth who does what is right all the time and never makes a mistake.
With these Biblical truth in mind, what do you do? What does the Bible say you should do?
1. The answer is forgive. There is no way around it. There are no unforgivable actions. You may not be able to do it immediately. However, if you are a child of God it is required.
Matthew 6:14-15 (Amplified Bible) For if you forgive others their trespasses [their reckless and willful sins], your heavenly Father will also forgive you. 15 But if you do not forgive others [nurturing your hurt and anger with the result that it interferes with your relationship with God], then your Father will not forgive your trespasses.
2. Don't confuse mistakes with sins. It is not your job to judge.
Matthew 7:1-2 (The Message) "Don't pick on people, jump on their failures, criticize their faults—unless, of course, you want the same treatment. That critical spirit has a way of boomeranging. It's easy to see a smudge on your neighbor's face and be oblivious to the ugly sneer on your own.
3. Allow space for the person to accept responsibility for the mistakes whether they ask you to or not.
Colossians 3:13 (Amplified Bible) Bearing graciously with one another, and willingly forgiving each other if one has a cause for complaint against another; just as the Lord has forgiven you, so should you forgive.
4. Don't keep rehearsing and accusing. It's often easier for us to blame and/or obsess over the infraction. It only turns an unintentional error into an intentional offense. Proverbs 17:9 (Amplified Bible) He who covers and forgives an offense seeks love, But he who repeats or gossips about a matter separates intimate friends.
5. Ask God to help you forgive. Mistakes can cause relationship problems that go on for years. If you can not do it on your own, your heavenly Father is there.
Psalm 34:17-18 (The Message) Is anyone crying for help? God is listening, ready to rescue you. 18 If your heart is broken, you'll find God right there; if you're kicked in the gut, he'll help you catch your breath.
6. Allow the person to learn from his/her mistakes. Try to learn as well. If you had any part in it ask yourself what you could have done differently. Determine to make any necessary changes to see to it that it does not happen again.
1 Corinthians 10:13 (The Passion Translation) We all experience times of testing, which is normal for every human being. But God will be faithful to you. He will screen and filter the severity, nature, and timing of every test or trial you face so that you can bear it. And each test is an opportunity to trust him more, for along with every trial God has provided for you a way of escape that will bring you out of it victoriously.
7. Move on – Let it go. Everyone makes mistakes. The best way to handle someone's mistake is to apply the above principles and rest.
Ephesians 4:26-27 (The Message) Go ahead and be angry. You do well to be angry—but don't use your anger as fuel for revenge. And don't stay angry. Don't go to bed angry. Don't give the Devil that kind of foothold in your life.
I promise – following these steps will improve your attitude. They will help you focus on helping those in your ministry and even those who are not grow through their mistakes and not allow themselves to be defined by them.
Those benefits are:
Healthier relationships you don't lose valuable and enriching connectedness with others

Less anxiety, stress and hostility over the mistake

Facilitating their improved self-esteem

Letting go so you don't bring that anger and bitterness into the next interaction with them

You don't hold the mistake over his/her head to the point that they can't enjoy life around you

You help the person get stronger and not allow the mistake to change their perspective about the meaning and purpose of their life.
Taking the encouraging path can be challenging, especially if the person who made the mistake doesn't admit wrong. If you find yourself struggling to be supportive:
Practice empathy. Try seeing the situation from the other person's point of view.

Take into consideration that you may not have all the details. Perhaps you would have reacted similarly if you faced the same situation.

Reflect on times you've made the mistake and the support you received.

Write in a journal, pray or use guided meditation

Seek counseling from a person you've found to be wise and compassionate, such as a spiritual leader, a mental health provider, or an impartial loved one or friend.
Please be aware that the greatest thing you can do for someone who has made a mistake is to help them understand how to move on. Let them know:
Often getting someone to forgive is a process

The incident might be brought back up again in the process

Forgiveness does not mean everything will go back to the way it was

If his/her mistake involved a valued relationship, salvaging it may be possible, but it may not be

They cannot force someone to talk to them • It could be, its best to love from a distance

Forgiveness is possible — even if reconciliation isn't.
CALL (OR) EMAIL
904.830.0737 | help@drpamrussell.com