Information and Resources for Your Business and Life
Inspiration, Tools & Tips! MAR 2021
The Power of a Website
Why you should consider having one
A website is your most powerful tool for communication. A website is a unique way to connect with the world. Whether you choose to create a website to share your passion for music, inform people of your business, sell products, or any other reason, there are no boundaries to what you can do! With a website, tons of possibilities are available to you! If you want to be seen in the marketplace for whatever reason you choose, you need to consider having a website.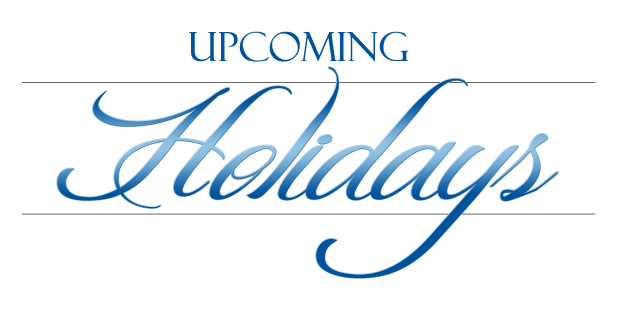 April
| | |
| --- | --- |
| 1 | |
| 2 | |
| | |
| 3 | |
| 4 | |
| | |
| 5 | |
| 6 | |
| | |
| 8 | |
| 13 | |
| 15 | |
| 16 | |
| 19 | |
| | |
| 21 | |
| | |
| 22 | |
| | |
| 30 | |
| | |
| | |
Welcome back. How did you do last month? Did you create a Strategic plan? Did you identify goals and lay out a process to accomplish your goals? Are you monitoring and evaluating your progress? Even if you didn't, I hope you invested some time to giving your life direction. This month, April and May, we will look at websites. For march we will discuss if you should have a website. April we will
discuss if Facebook is enough. In May we will help you determine if your site is working for you.

In keeping with the new format, we will also look at how you can apply information about websites to your life, your company, and your ministry.
As I do every month, Thanks to everyone who reached out. I get more and more excited as I see what God is doing with and in my business. It is an honor and a pleasure to give you tips and help you learn from my successes and failures. Please stay subscribed to receive more information, success stories, tips, freebies and much more.
Having a website is a simple way to bring something you love to the public eye and interact with others from all over the world who appreciate your interests and/or talents. It can also be rewarding, sometimes financially, but always personally. The best part is you don't need to rank at the top of the search results if you don't run a business. Other than knowing a few basics about website safety, you just need to be you. There are a variety of reasons to have a website. Many people want to provide an informational resource that they hope will help people who have similar interests. Their experience and knowledge guide the creation of helpful content. Other people simply enjoy writing and some use blogs as an outlet for their creative expression. Yet others create websites to make money. Some people start a website for one reason, discover that there is an interest and a demand for the content they publish, and then discover that they can monetize it.
Back in the day, a business card was your introduction. It told the world what you were a professional and what you were doing. Today, the same can be said for your website. If you run a business, do freelance work, or even work as an employee, a website has become indispensable. The topic we are going to discuss today is: Should you have a website? Here are three reasons why you should have a website.
1. Set Yourself Up for Future Success
Your website gives you a vehicle to showcase your expertise, build a personal brand, and offer a way to showcase your creativity. Your site will continually evolve with you as you progress throughout your personal and working life. By having a website you extend your opportunities for growth and success.
2. Stand Out From The Field
If you're looking to give yourself a leg up on your competition, then your website can be the perfect showcase.
3. Control Over Your Image
Having complete control over how you present yourself is important. Today, whether you're applying for a new job, pitching a potential project, or simply introducing yourself to someone, the chances are high that they'll Google you first.
Even though your social media profiles are
available
, they will not give people a version of you that is selected, organized, and professionally presented. Instead, they will get a collection of the pictures and words you thought were worth sharing with the world at some brief and past moment in time. Your website gives you a chance to showcase yourself in digital form. It's near impossible to have this same level of control by relying on other platforms, or not having a website at all. Please check the individual areas for more detailed information on why a website is a great idea.
A website planning worksheet is available in the Freebie Section along with a discount coupon for services.

Business Application
In addition to the values already mentioned, a website is necessary for your business. A website is a place where you have an already captive

Ministry Application

Though a ministry is a business, there are some aspects that you may not have taken into consideration. A website is necessary for your

Personal Application
The values already mentioned in the main article and business application may not seem applicable to you personally, but here are some additional reasons
Pamela Russell Ministry Information
Prayer Line
Name: "At God's Door"
Number: 951-981-7721, no passcode is needed.
Time: 5:30- 6:00 a.m. EST, but you can logon as early as 5:20 a.m.
Days: Sun-Sat, including holidays
Online information about the prayer line
You can submit a prayer request here.
The devotional we are using for the prayer line is "Teach My Hands to War". You can access the entire year.
Please come and share with us.


Here are this month's free business and personal tools that provide additional helpful information.
After reading this information, you may feel that you want a website. However, the cost may not be in your budget right now. That is not a reason to stop moving forward.
There are several applications where you can build your own website for free. I have listed some below.
The URL you will get for free: Yournamepick.webnode.com
PROs: the non-intrusive ad of the free plan and their selection of stylish, responsive templates. There's no page limit and SEO settings can be changed for all pages.
CONs: adding/improving their features (blog, ecommerce). Also, storage isn't very generous at only 100 MB inthe free plan. Also, there is no app store for additional site features.
The URL you will get for free:accountname.wix.com/customname
PROs: their spectacular selection of themes and the flexibility of their editor. Also, they have an extensive app market and 500MB free webspace. No page limit. Full SEO customization. The Connect Domain plan offers a relatively cheap entry-level at $5 per month, which allows you to use your own domain name (ad-supported). Unfortunately, it's not available in all geographies anymore.
CONs: the Wix ad is very visible and should not be sticky. Also, the free URL is too long and not easy to remember, unfortunately.
The URL you will get for free: customname.weebly.com
PROs: their responsive themes and the app center with third-party add-ons. Also, there's 500MB of free webspace. No limit on pages. SEO settings can be edited for all pages.
CONs
: the
footer ad
is very visible. The cookie notice they show is annoying and there is no way to switch it off (also it interferes with Google Analytics visitor tracking).
If you don't have one, the URL you will get for free: customname.ucraft.net
PROs: the ability to connect a proper domain name for free (which is unique!). Their templates look pretty modern and there is a decent selection available. Their support was helpful and the size of the advert on free websites is acceptable. SSL is included in freesites.
CONs: you are limited to only the Basic Elements in the free plan. That excludes anything to do with articles, social media or ecommerce. The editor was sometimes a bit slow loading and felt a little buggy (but nothing too bad) and generally more complicated than other site builders. The page limit is 15 and you won't be able to use the SEO options.
Magic Angel is the feature company for this month because this is the company that I use for my hosting. Marv Conn is also a wealth of website information. Whenever I run into difficulties with my site, he is the one that I reach out to. I highly recommend him. Email him to see how he can help.

Would you like to submit a review and be featured in the next newsletter?
Please click here. You will find a list of business review sites. Click the name of the site where you want to leave a review. You can place your review on one or as many as you like. Each review will help me so much, so I am thanking you in advance. If you want to leave a review for a site that is not listed, please contact me and let me know which site.
A website offers you the perfect business card for your project or organization; a detailed and permanent advertisement; a site available 24/7 all-year-round, your own competitive edge; better communications and so much more. Even if you think you have nothing unique to say, chances are that you do. Don't miss out on this opportunity. It is never too late and you can do it for free in necessary.
If you have questions, or need any assistance, contact us. You can also call us @ 904-830-0737. You can also set up a free consultation to discuss ways we can help you.
" Don't think of your website only as a way to promote yourself, think of it as a window through which you say hello to the world and the world says hello back."
- Dr. Pam Russell
audience in hand and also the opportunity to communicate your brand culture and just how important your product is and what sets it apart from the vast sea of lookalikes. Here are a few other business reasons why a website is important in today's world:
Your website need not be grand with the best design and technical backing. Neither do you need the best content writer in town to write your blogs every second day, but you must be aware of how crucial it is to have a presence online. Having a website should be the first step you take to invest in your online identity, which will help turn your website into the marketing tool that can be. The first place people look is online. What they see is ultimately what shapes their perception of your brand or company as a whole.
The Internet has allowed businesses to break through the geographical barriers and become accessible, virtually, from any country in the world. Any potential customer with Internet access can access your website and if he/she likes what they see, you've got a high chance of a sale. You are no longer fishing in a pond, but in the ocean.
3. Value and Satisfaction
Your website can add value by featuring tips, advice, blog column, FAQ and general interest content that can entertain your customers. This also will help them remember you better. It's been said that a customer is someone who buys from you once or twice, but a client is someone who buys from you regularly. The presence of a website invites both.
A website serves as a great place to refer potential investors to. It shows them what your company is about, what it has achieved and what it can achieve in future. There are lots of ways to advertise your products or services through the internet. It's like a resume of some sorts that can help you get potential business.
Today's website can be used as a central part of any powerful sales and marketing system. You can integrate your website with social media pages, lead generation systems, cloud-based systems and much more. This ability to integrate with these other systems has the potential to generate huge numbers of business leads and greatly increase your online sales.
ministry. Here are some church specific reasons it is important to have a website:
1. Engaging Members
It used to be that having a website was just a necessary tool for getting found; however, you should have a website and learn to use it to engage the membership through digital content. You will find your website can be much more than a place to discover the address and church service times. It can be used for news and providing information.
2. Content Deliverability And Accessibility
More and more churches are learning how to capture the content they are creating on weekends and the power of delivering that content through their social channels. But you do not want to simply share your new content, like sermons, songs, and sermon notes on social media. You want a great place to collect the content so your members, and visitors that find your site, can find content that intrigues them. A website can leverage the power of easy to access add-ons or plugins. These additions can create beautiful and functional content libraries making for a great user experience. Imagine having your resources being accessed by greater numbers of your congregation and beyond.
3. Make It Easy To Share the Gospel
Your website can arm your congregation with tools to evangelize, promote events, services, sermons, songs, etc. If you keep telling people a message, a portion of those people will not only listen, but they will follow through on the action you presented. You can use your website to help your congregation or ministry partners, share your message.
A website planning worksheet along with a discount coupon for services is available in the Freebie Section.
If you have questions, or need any assistance, contact us. You can also call us @ 904-830-0737. You can also set up a free consultation to discuss ways we can help you.


why you should start building a personal website:
1. Building a Successful Career
Not only are there fewer jobs available for a more skilled workforce, but competition for any given job is through the roof. You want to stay sharp and have a chance in this hypercompetitive market, you need a website. It helps you make sure your skills are up-to-date and your resume is polished. For an increasing number of professionals, a personal website is the answer. According to research by Workfolio, 56% of people surveyed felt that websites were the best self-promotion tool currently available.
2. Show As Well As Tell
As previously mentioned, your personal professional website gives you the power to stand out from your competitors. It also gives you the ability to show what you're good at, not just have them read it in a resume. Samples of your work or your blog content can be the X factor that gets you short-listed for an interview and gives you the opportunity to shine.
3. The Real You
When you have a personal website, you show the real you. Whether we're talking about your bio, your original articles or the layout you've chosen, your personality shines through. Every single detail/element of your site speaks volumes about who you are both as an individual and a professional, and you can use that to your advantage.
A website planning worksheet along with a discount coupon for services is available in the Freebie Section.
If you have questions, or need any assistance, contact us. You can also call us @ 904-830-0737. You can also set up a free consultation to discuss ways we can help you.
CALL (OR) EMAIL
(904) 830 0737 | help@drpamrussell.com